5G Explainer
A thought leadership piece for Sprint Business
The Story
Lifting a brand to be the thought leader of the next leap forward in technology: 5G
Sprint Business wanted to create a disruptive campaign about the latest mobile technology – as they'll be on the forefront of the roll-out this technology for mass usage – they wanted to become the go-to spot for gaining knowledge about 5G, it's capabilities and it's use cases. For this we created the internet's most useful corner when it comes to 5G. It combines digital experiences with glossaries, use case libraries and even documentary series to encapsulate the topic.
All this backed by a huge media coverage which brought to life a crazy amount of online banner ads, articles, social media promotion materials and video content as well. My role was to define a disruptive visual language within Sprint's brand and direct the expansion of this language to cover every material in the campaign – to achieve a seamless campaign look and feel besides taking care of an immaculate user experience on the website itself.

The baselinet
We have built on the existing digital brand and started experimenting with visuals which scream disruption.
In addition we felt the need of adding a few accent colours and gradients to be able to stretch the brand a little further.
Drag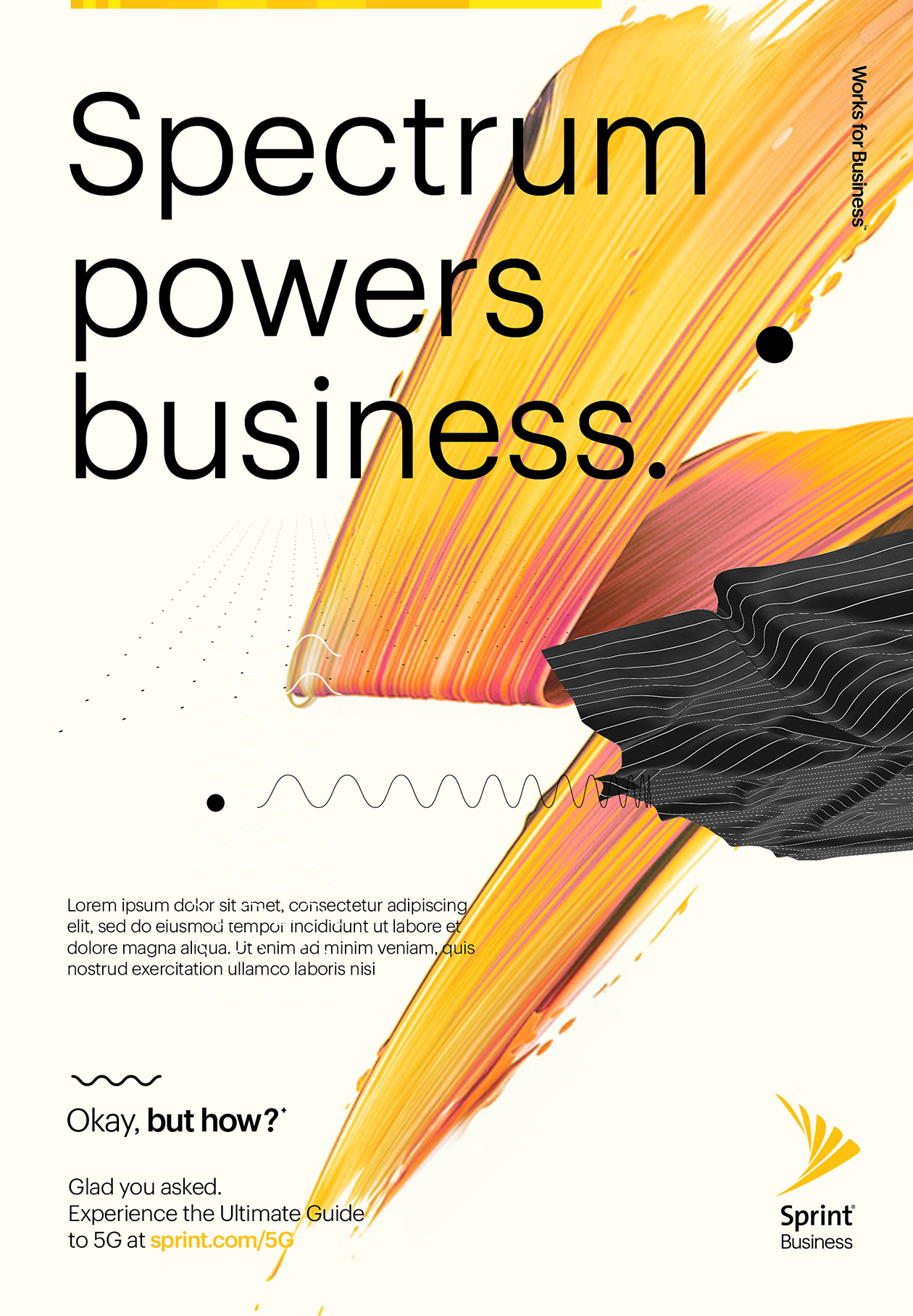 Visual Direction
After numerous design sprints with the client we settled on this layout structure which uses CGI as a main element with some traces from our exploration sprints.
Drag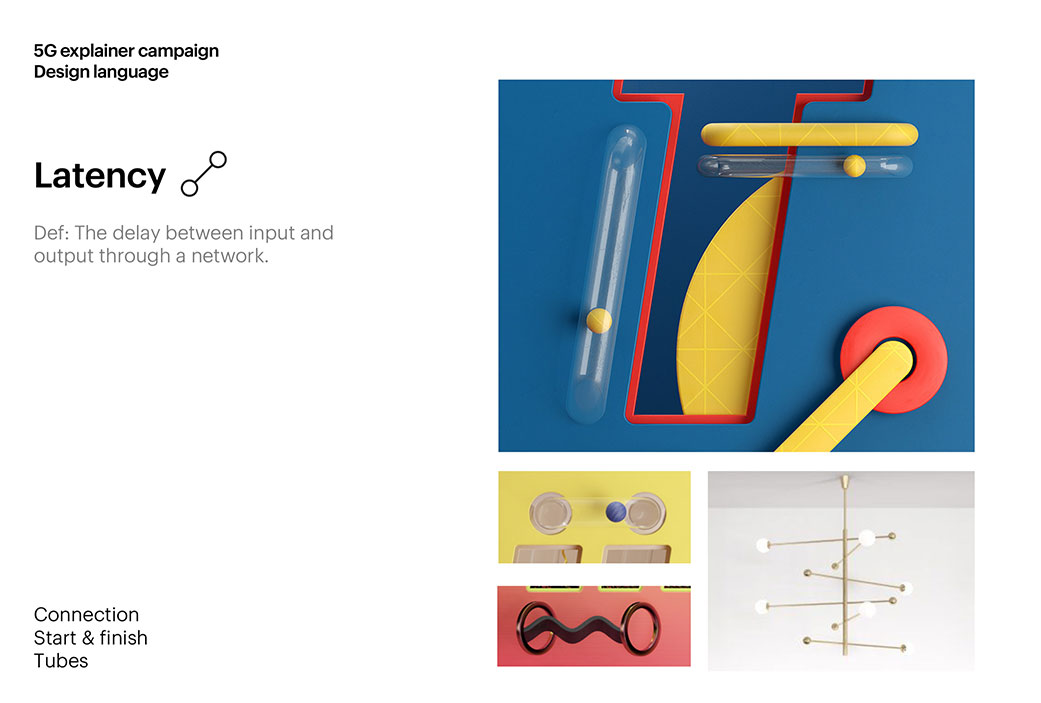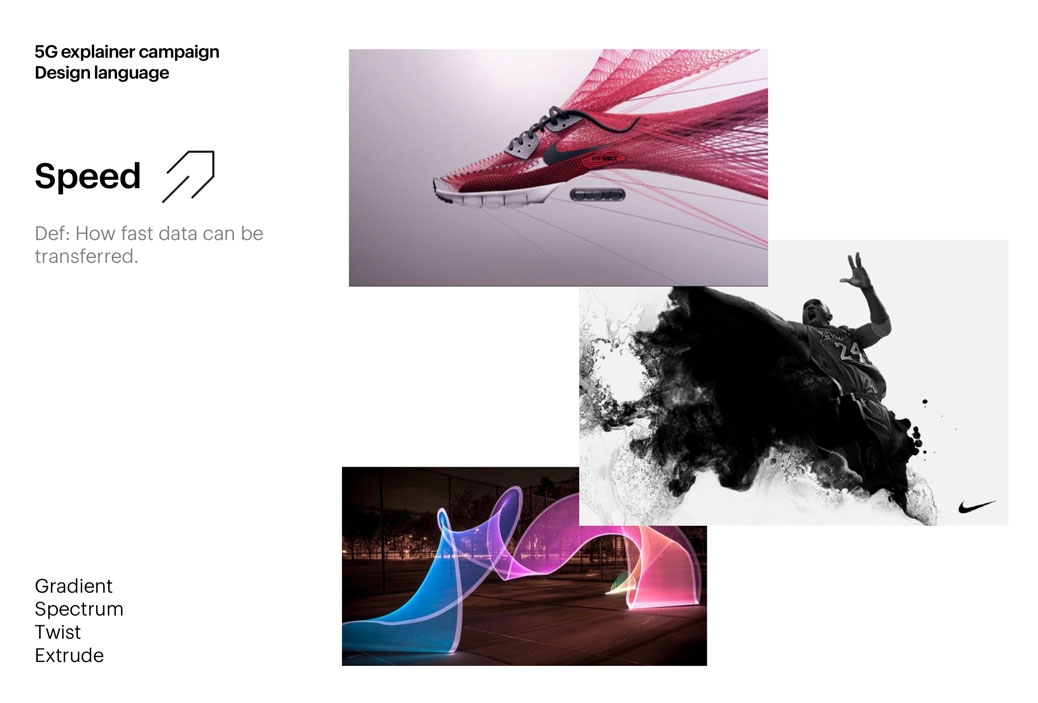 Making sense
We mapped out the capabilities of 5G to be able to visualise it in our self-defined direction.
For this we have went back to the basics and relied on the base definitions of these capabilities, and we did a sprint specifically for creating mood-boards for these.
The results of the sprint

5G Mark
From the capabilities we have built up the 5G mark.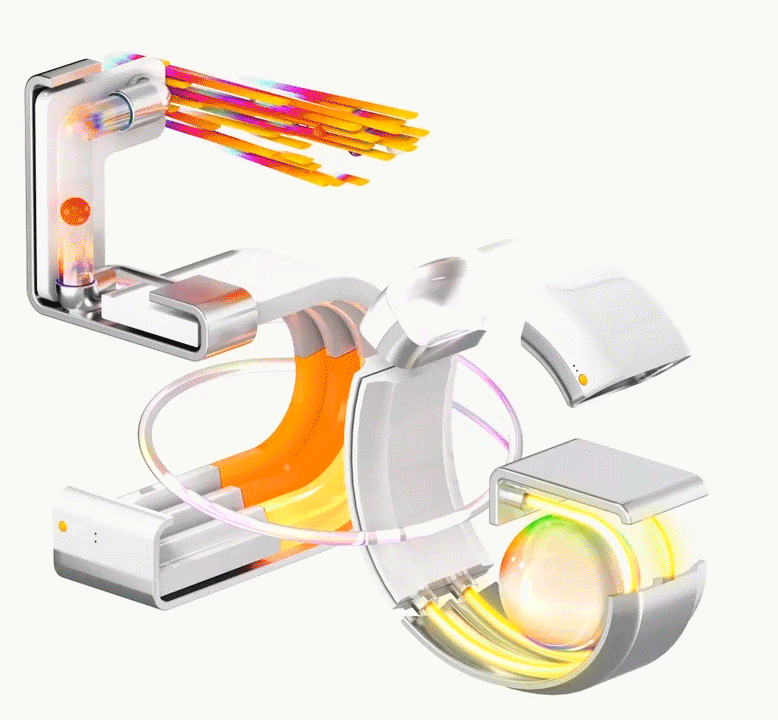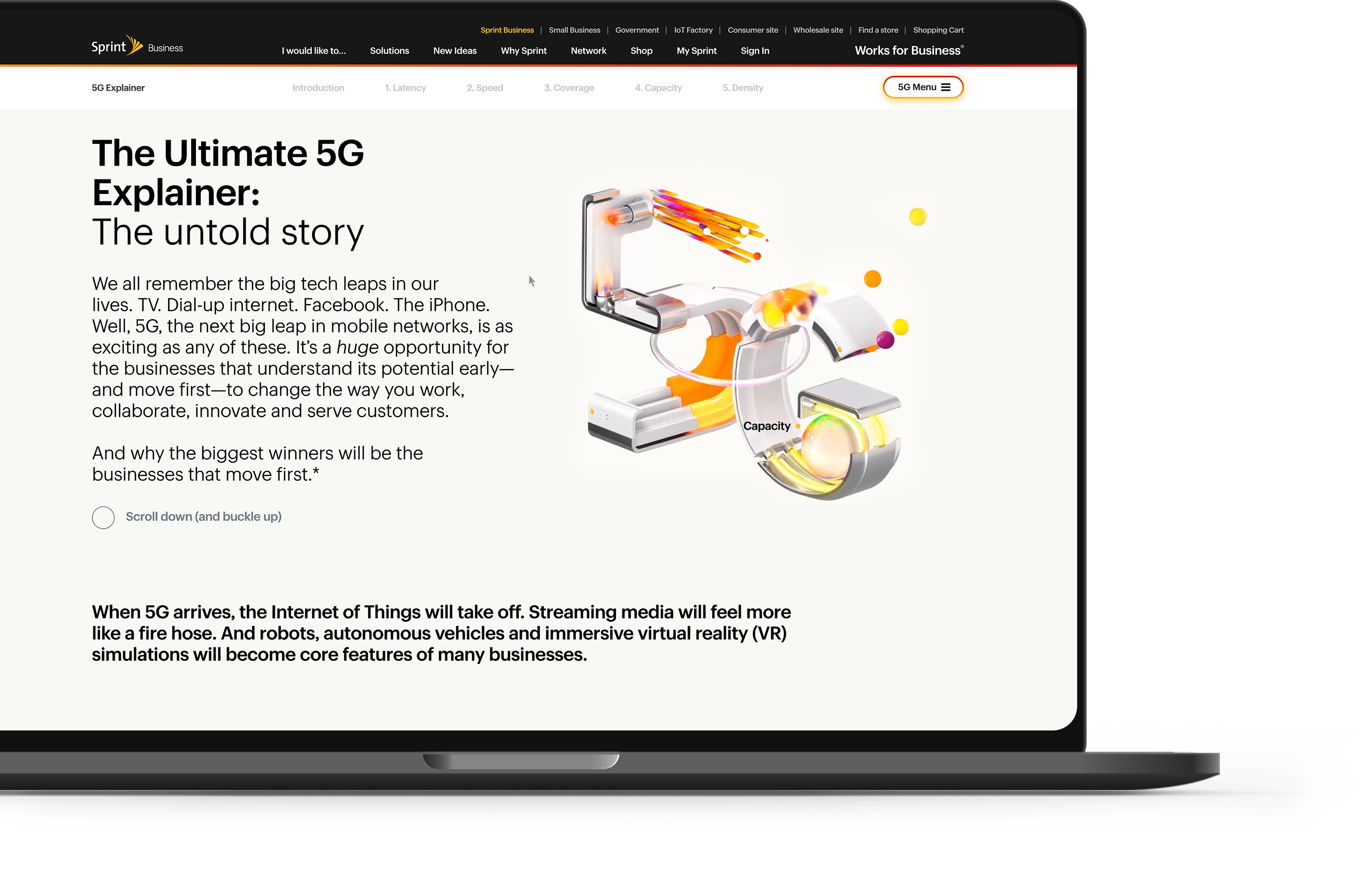 The explainer
The Ultimate 5G explainer website was created.
Our copywriters have worked with Sprint to define use cases and translate them to an easily digestible story.
Wires
We have kept the IA simple by keeping the story linear.
The website
With the defined visual language we have built the Ultimate 5G Explainer website to provide a seamless linear journey for the users learning about this new tech.