Crypto Prism
A multi platform cryptocurrency exchange
Role
Creative Director
UX/UI Designer
The task
Designing a cross-platform centralised crypto currency exchange, for fresh starters in digital currencies.
TLDR; You can skip to the UX/UI part if you wish

✨
Definition
A cryptocurrency exchange or a digital currency exchange (DCE) is a business that allows customers to trade cryptocurrencies or digital currencies for other assets, such as conventional fiat money or other digital currencies.
Turning digital or fiat assets to others.
BRANDING
Colours and typography
The approach was mainly focused on achieving good legibility and a neutral feel which still leans towards a friendlier vibe.
In line with the branding approach,  I have taken a fairly neutral but friendly design direction to create a UI which gets out of the way of todos.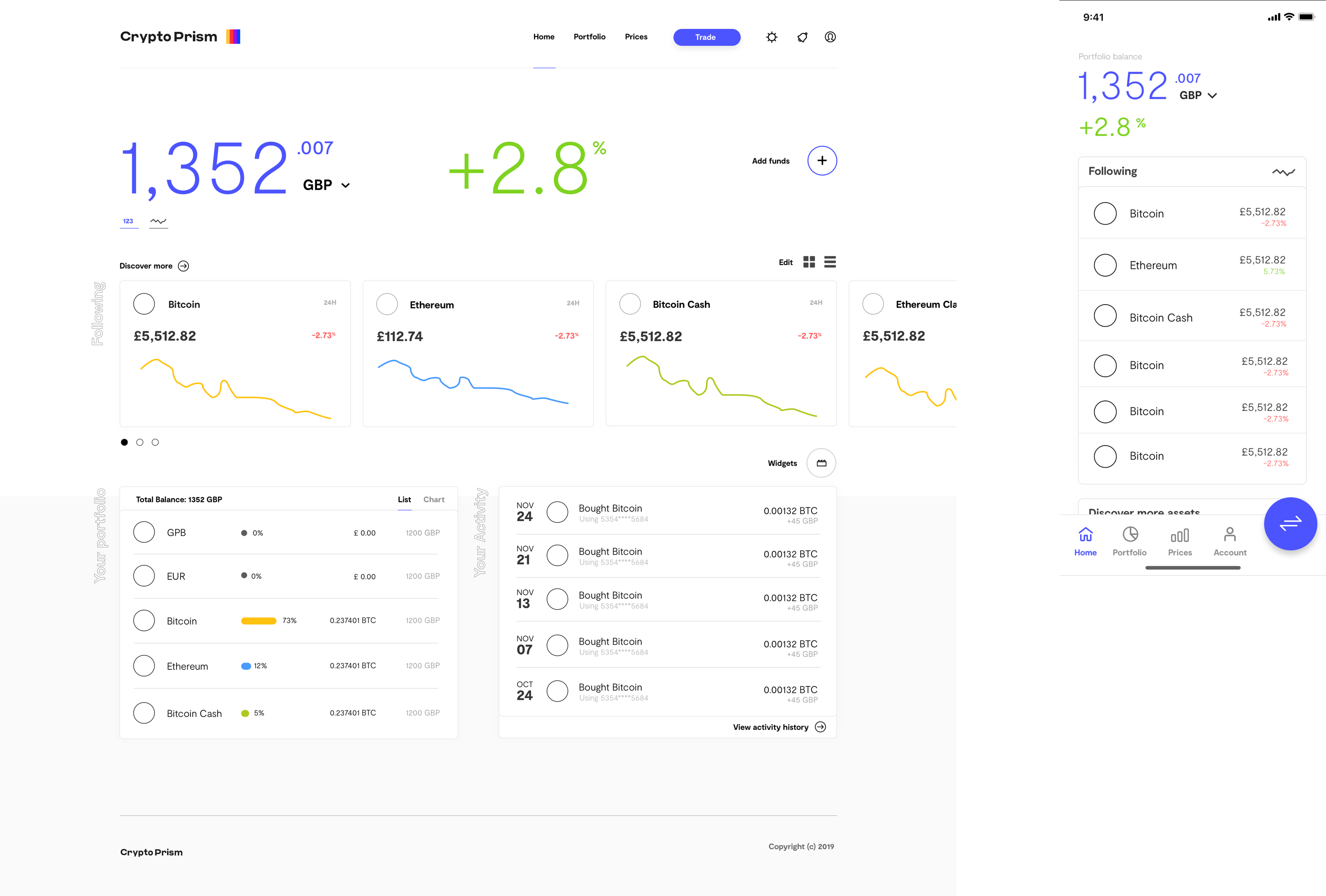 Drag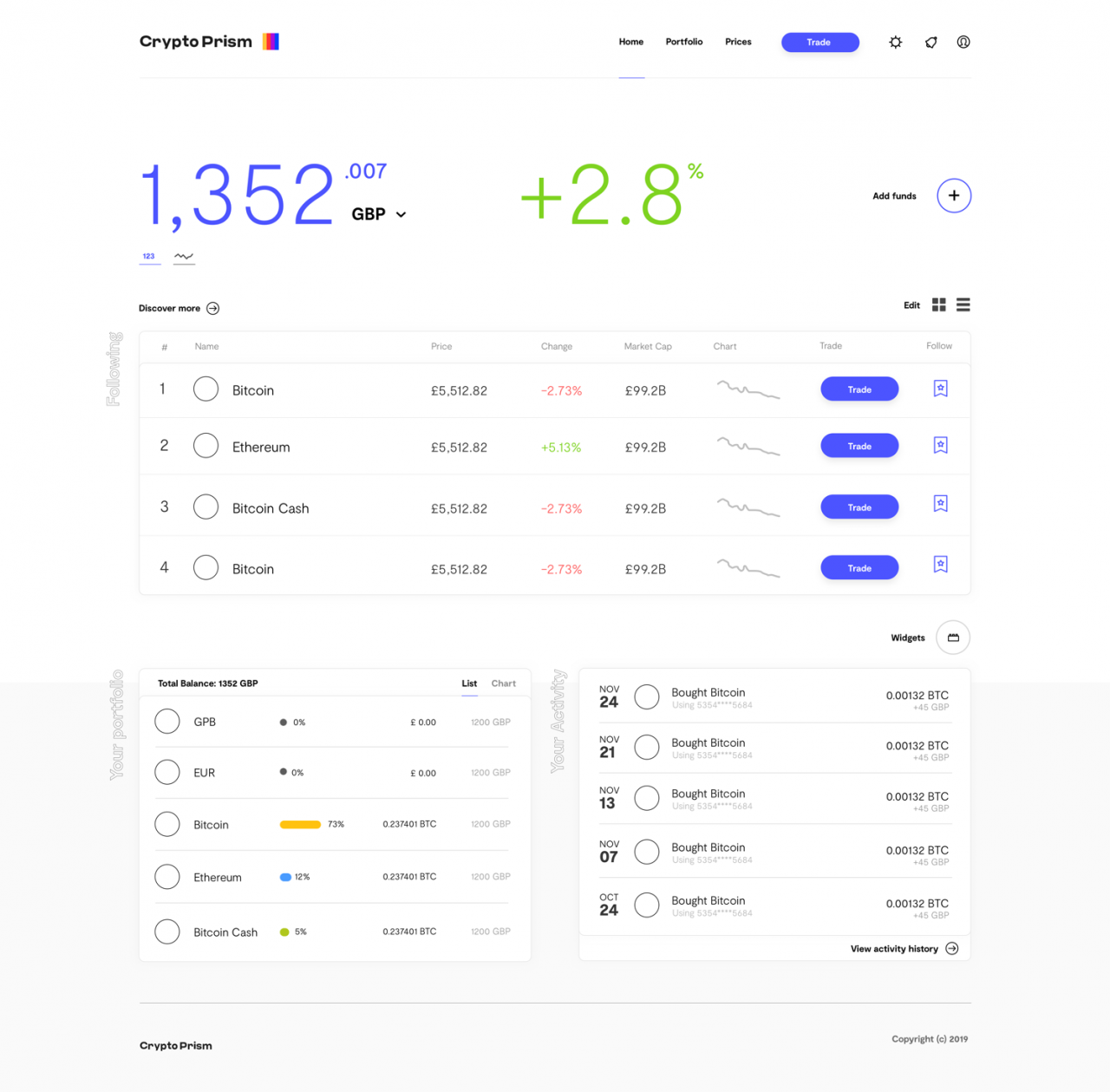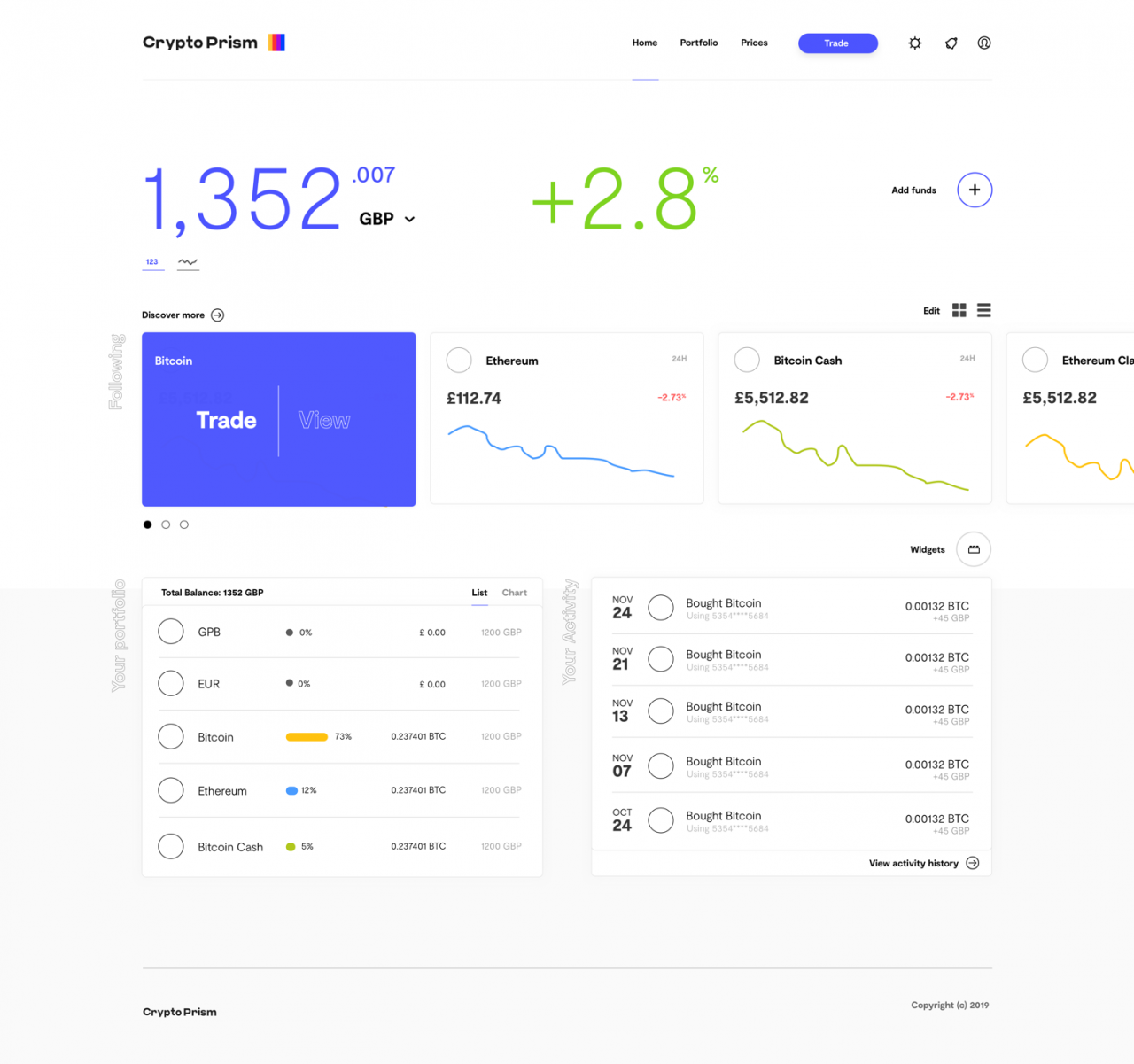 MItigating painpoints
In order to showcase the application's UI I have taken two scenarios to present.
On the first one I tried to mitigate the painful registration process which needs to be in place in order to comply with laws in the domain, but Idid this by using an inbound marketing style chatbot instead of forms.
On the second scenario I'm presenting a quick exchange process, with a withdrawal request (offloading) at the end.